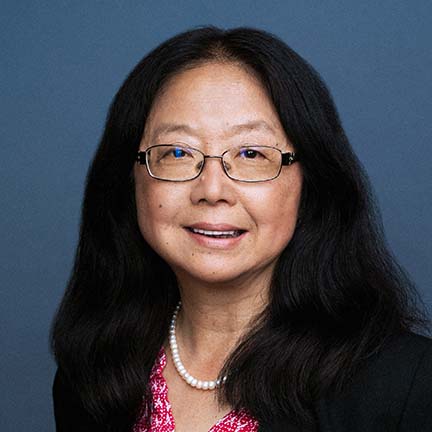 Rebecca Gao, PhD, CFA
SVP, Senior Portfolio Manager
23 Years with the firm
27 Years of industry experience
Rebecca is a senior portfolio manager. She is responsible for managing US and non-US equity index portfolios and overseeing the equity index and corporate action teams.
Prior to joining the firm in 2000, Rebecca was an assistant vice president at Wells Fargo Private Asset Management. Previously, she worked as a research associate at First Quadrant Corporation in the global tactical asset allocation group. Rebecca has been in the investment industry since 1996.
Rebecca earned a PhD in economics from the University of California at Santa Barbara. She holds the CFA® designation and is a member of the CFA Institute and the CFA Society of San Francisco. She is also a member of Women in ETFs and currently serves as the Co-Head of Events & Education for the San Francisco chapter.