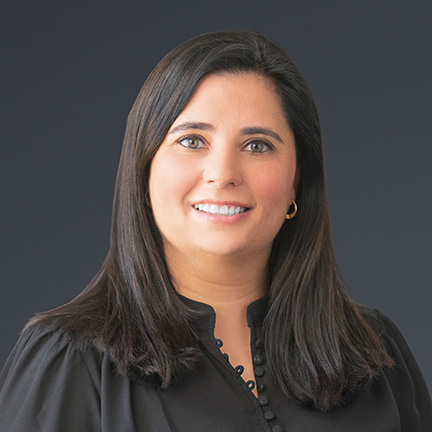 Jacqueline Condron
VP, Governance & Proxy Voting Manager
2 Years with the firm
10 Years of industry experience
Jacqueline (Jackie) is the firm's governance and proxy voting manager and chair of Mellon's Proxy Voting Committee. In this role, Jackie maintains end-to-end responsibility for Mellon's proxy voting process in partnership with teams across BNY Mellon Investment Management Center and Middle Office.
Jackie is an industry expert in the proxy space with in-depth knowledge of proxy processes, SEC regulated proxy voting issues and compliance. Previously, she served as a director of ESG & Governance Consulting, part of the Human Capital Solutions team at Aon, plc where she helped lead a team of consultants responsible for researching, assessing and advising US and international companies and boards on ESG strategy, executive compensation, human capital management, and shareholder rights. Jackie also held positions of increasing responsibility within BNY Mellon's Proxy Voting & Governance Research team where she helped design and manage the firm's proxy voting guidelines and voting process. Prior to that, she held corporate governance roles with State Street Bank and Fidelity International Limited.
Jackie earned a Juris Doctorate from Northeastern University School of Law, a Bachelor of Arts in international affairs, cum laude, from Northeastern University, and she attended the Institute of Public Administration in Dublin, Ireland.