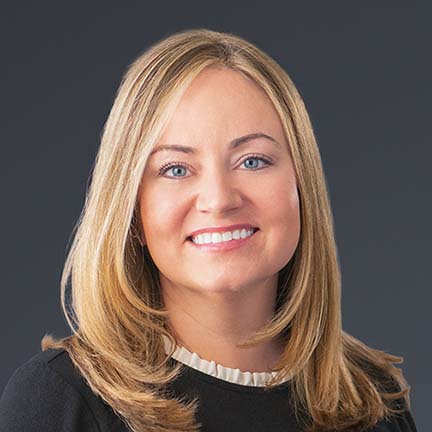 Lori Najjar
Chief Compliance Officer
7 Years with the firm
22 Years of industry experience
Lori is the Chief Compliance Officer for the firm and member of the senior leadership team. In this role, she oversees a team of compliance personnel responsible for ethics, regulatory compliance, negotiation of agreements, portfolio guideline compliance, operational risk and monitoring and testing. Among other responsibilities, Lori reviews existing and proposed regulations, industry best practices and corporate policies to assess the implications to the firm's business practices and policies.
Previously, she was a senior compliance officer and responsible for the development and implementation of the firm's policies and procedures. Lori was responsible for the development and execution of the 206(4)-7 policy testing program to ensure compliance with federal securities laws. Lori also managed the Compliance Reporting team responsible for client 15cs, RFPs, certifications and compliance due diligence requests.
Lori has twenty years of experience as a Compliance professional in the investment management industry. Previously, Lori was a Senior Compliance Officer for Standish where she was responsible for administering Standish's 206(4)-7 compliance testing program. Prior to joining Standish, Lori was a Senior Compliance Manager at MFS Investment Management for ten years. Lori has also worked at Fidelity Investments and State Street Research and Management in various compliance roles. Lori is a member of the National Society of Compliance Professionals (NSCP). Lori has a BA from The University of Massachusetts at Amherst.