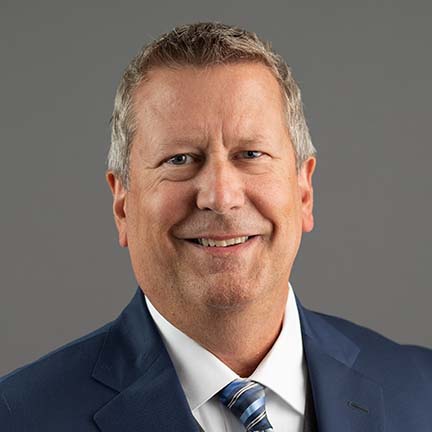 Scott Ullum
Head of Distribution
34 Years with the firm
35 Years of industry experience
Scott is the Head of Distribution for the firm and a member of the senior leadership team. He is responsible for the relationship management, consultant relations and sales efforts. Scott represents money market funds (both domestic and offshore), short-duration separately managed accounts, an ultra-short income exchange-traded fund, FDIC-insured bank deposit accounts, and sub-advisory capabilities. With a career spanning three decades, Scott developed expertise in the short end of the yield curve and indexing strategies and held several leadership roles across investment and distribution. Previously, he was a senior relationship manager, head of the firm's Pittsburgh office and the relationship management team's channel lead for insurance and cash clients. He was involved in all aspects of the separately managed account (SMA) cash business including strategy recommendations for multi-billion dollar clients.
Scott has held positions with several BNY Mellon affiliates since 1989, including relationship manager for Cash Investment Strategies and fixed income trader with Mellon Financial Markets where he was responsible for US Treasury and Agency security trading as well as FHLB new issue underwriting. Scott was also an assistant portfolio manager at Mellon Bank, N.A. where he was involved in managing the bank's portfolio. Scott has been in the investment industry since 1988.
Scott has a BS from Robert Morris University.