null
Green Beta℠ Carbon Efficiency
Green Beta℠ Carbon Efficiency
Green Beta℠ Carbon Efficiency
Equity
Broad
Core
Global
US
Strategy Overview
The strategy provides a diversified, transparent, and cost-effective approach to low-carbon ESG investing. Mellon has deliberately integrated our ESG analysis and considerations into our investment process in three ways: research expertise, client-directed solutions and proprietary strategies.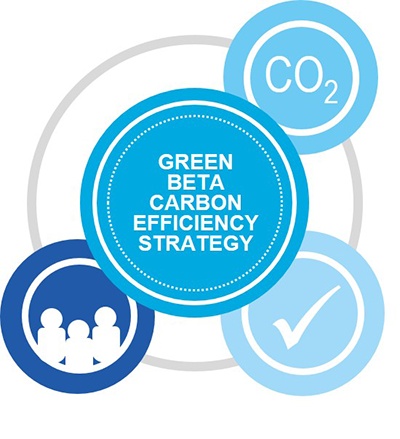 Objective
The strategy seeks to provide broad equity exposure while minimizing investment in companies with high carbon emissions and supporting companies that have made strides toward being environmentally responsible. The strategy aims to fulfill both environmental and financial objectives while striving to achieve a long-term impact by encouraging positive corporate behavior through shareholder engagement.
Approach
Our proprietary Carbon Intensity and Carbon Readiness scores drive the reward and penalty system that evaluates companies on both their present carbon footprint and their preparation for managing their footprint in the future. The strategy can be customized to client-specific risk tolerances and desired levels of decarbonization. Finally, the strategy embeds engagement in the investment process through integrated proxy voting policies, signatory initiatives and one-on-one outreach.
Please note that all investment strategies involve risk.
PAST PERFORMANCE IS NOT NECESSARILY INDICATIVE OF FUTURE RESULTS.
Prior to June 30, 2021, Green Beta℠ Carbon Efficiency was known as Carbon Efficiency.