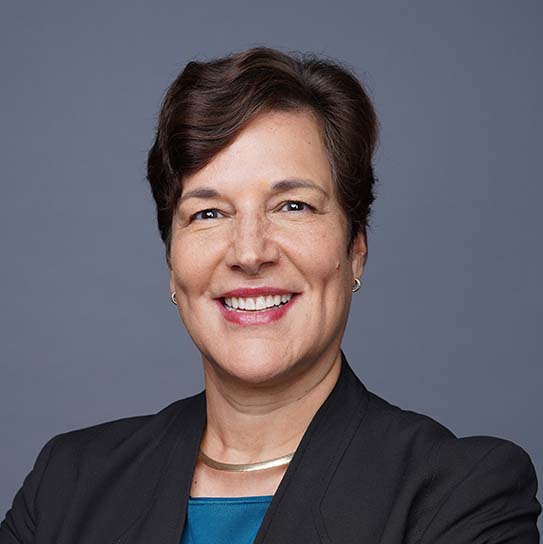 Stephanie Hill
Head of Index
7 Years with the firm
24 Years of industry experience
As Head of the Index business, Stephanie is responsible for managing all aspects of the index business including portfolio management, asset retention and growth, business strategy and profitability. In her role, she oversees the heads of equity and fixed income index portfolio management, working closely with them to develop index investment staff into roles of increasing responsibility.
Previously at the firm, Stephanie was responsible for co-heading the index division, focusing on business development as well as articulating Mellon's index strategies to clients and prospects. Prior to joining the firm, she was a strategic product innovator within the iShares division at BlackRock, working to design and develop new ETF products and business solutions. Prior to joining iShares, Stephanie worked as a senior institutional strategist responsible for equity index and active quantitative investments within BlackRock in San Francisco and New York. Before joining BlackRock, she held investment-focused roles of increasing responsibility at Merrill Lynch Investment Managers. Stephanie has been in the investment industry since 1999.
Stephanie earned an MFA from New York University and a BA from the University of California at Berkeley. She is a member of Women in ETFs, Renaissance Entrepreneurship Center Women's Leadership Council and FTSE Russell Global Advisory Committee. She serves on the editorial board of The Journal of Beta Investment Strategies.