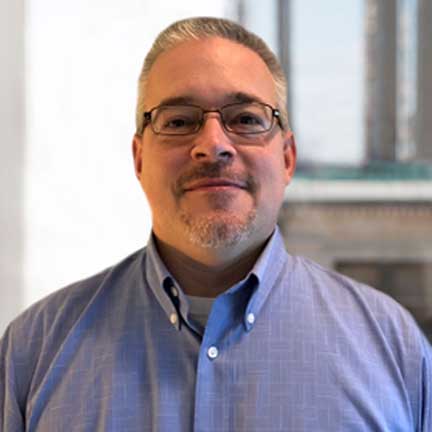 Todd Frysinger, CFA
Senior Portfolio Manager
16 Years with the firm
23 Years of industry experience
Todd is a senior portfolio manager and team manager in the equity index portfolio management group. He manages and leads a team of portfolio managers responsible for US and non-US equity index portfolios.
Prior to joining the firm in 2007, Todd served as assistant portfolio manager for Mellon Financial Corporation's Corporate Treasury group, managing fixed income investment portfolios. Todd has been in the investment industry since 1996.
Todd holds the CFA® designation and is a member of CFA Institute and CFA Society Pittsburgh. He earned an MS in finance from Boston College and a BS in finance and management from Elizabethtown College.